Learn Psychic and Psi Abilities: Psion Nation
PsionNation.com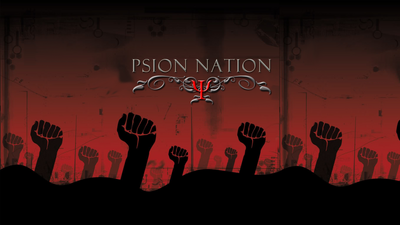 What is the Psion Nation?
The Psion Nation is large active online community that was created back in October of 2013. The founder and the members of the Psion Nation stretch back to one of the earliest Psionic and Psychic communities, "MyTelekinesis" which was created back in 2005.
The Psion Nation is the newest addition to this line of descendants. Currently Psion Nation is one of the most active and respected online communities in the Psionics field. The Psion Nation is a entry level site that anyone with any skill level can sign up for free and start learning the Path of a Psion.
The current head of Psion Nation is Baal Domiel. With donations he was able to create the Psion Nation. Baal Domiel was a normal user in MyTelekinesis and then became staff as a forum moderator back in 2010. After the fall of MyTelekinesis, Baal Domiel went to the new community called PsiWarriors; in charge was Joaquin and Baal Domiel was his head administrator. After Joaquin sold PsiWarriors, Baal Domiel and his fellow psions moved to the Psion Nation
Community content is available under
CC-BY-SA
unless otherwise noted.